Why You NEED to Check for Natural Gas Lines Before Installing a Fire Pit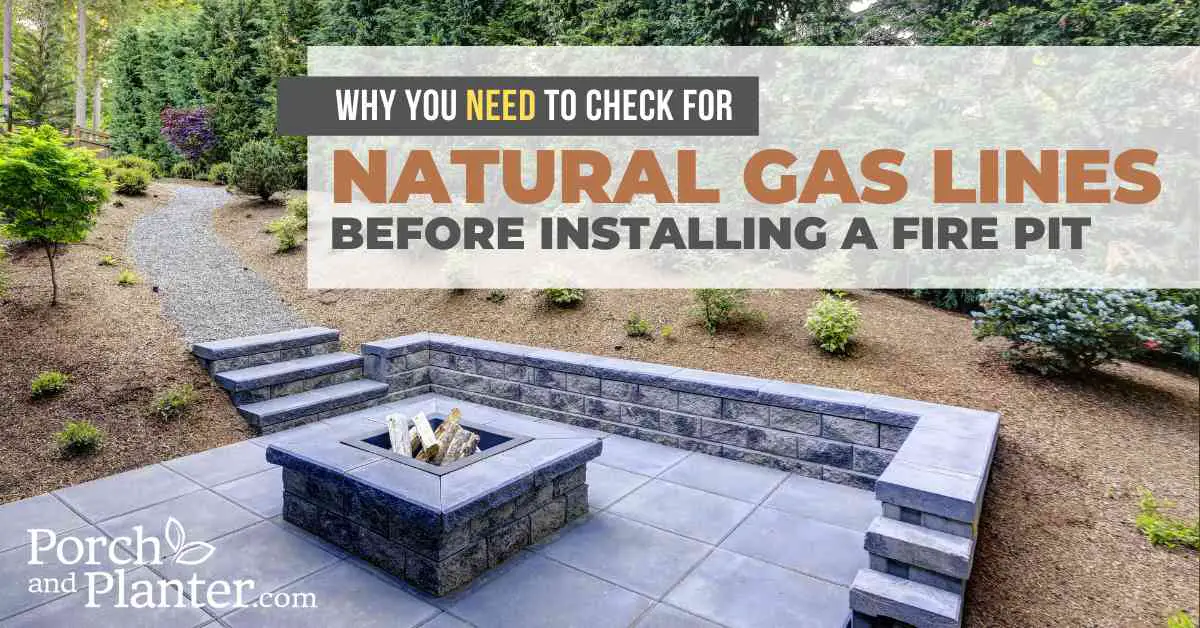 Installing a fire pit is a great way to bring warmth and ambiance to your outdoor space. But before you enjoy the benefits of that cozy fire, it's important to check whether there are any natural gas lines near where you plan to set up your fire pit. Failing to do this could lead to serious consequences. 
In this blog post, we'll go over why it's important to check for natural gas lines before installing a fire pit, the steps involved, and some safety tips for using your new fire pit.
Why You Should Check for Natural Gas Lines
First off, let's talk about why checking for natural gas lines is so critical. A gas leak near your fire pit can lead to serious issues, including explosions and fires. This can injure or kill people in the area and lead to massive property damage.
Risk of bodily harm aside, it can also be expensive to not check before you start digging for a fire pit. If you hit a natural gas line and damage it, you're on the hook for repairs to that line and the hefty fines that come with digging before calling your local authorities.
How to Check for Natural Gas Lines
So how do you go about ensuring you don't inadvertently dig into a natural gas line when placing your fire pit? First and foremost, call 811 or look up the 'Call Before You Dig' service provided by your state (the number may vary from place to place). This will allow your utility company to come out and mark any underground lines in the area where you're setting up the fire pit. 
Once they've done their job, they'll issue a signal like red flags or yellow paint lines indicating where any potential natural gas lines may be located. Make sure you plan your construction carefully around these signal points and avoid digging or building near them to be safe.
Safety Tips for Installing Your Fire Pit
Once you're certain there are no natural gas lines in the area, it's time to start thinking about safety. Here are a few tips to ensure you and your family stay safe when using your fire pit:
• Never leave the fire unattended
• Don't use any flammable liquids to start the fire
• Make sure animals and children can't access the area
• Keep a bucket of sand or water nearby in case of an emergency
• Don't burn anything that could release toxins into the air (e.g., plastics, paint cans, etc.) 
Remember to call before you dig, and stay safe!