Why Pea Gravel Is Perfect for Your Fire Pit Seating Area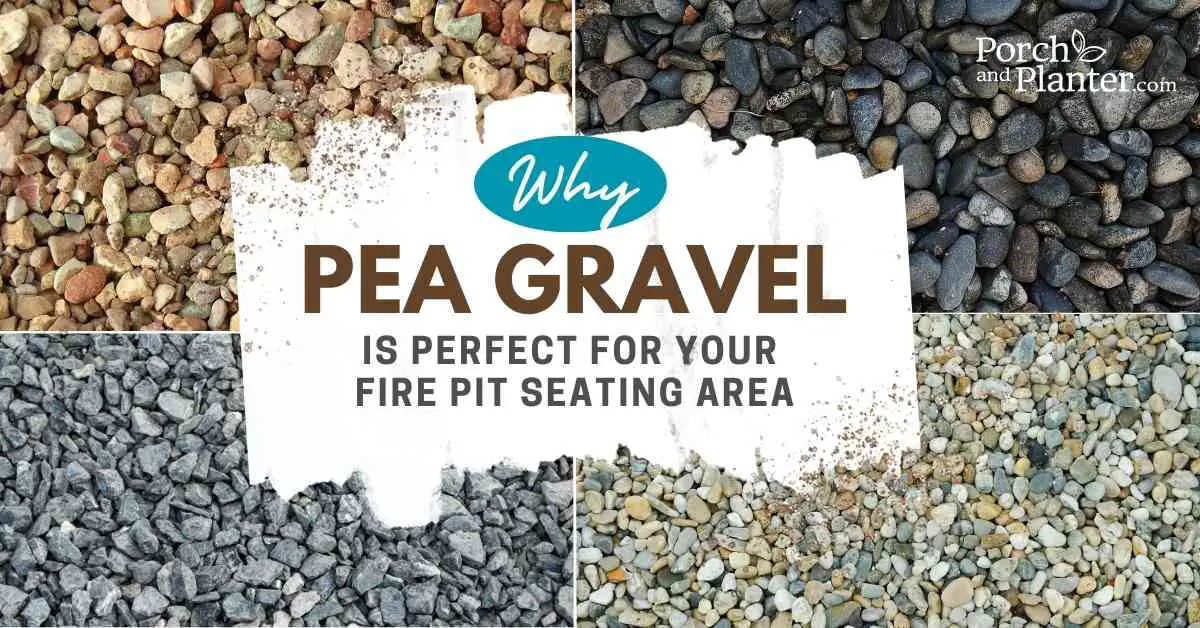 When it comes to creating an inviting and safe seating area around your fire pit, pea gravel is the perfect choice. Not only is it an affordable option, but it also provides a number of other benefits – from improved safety to easy maintenance. 
In this article, we'll discuss why you should use pea gravel around your fire pit and how to install it the right way.
The Benefits of Using Pea Gravel Around Your Fire Pit
Pea gravel is a great choice for covering the ground of your fire pit seating area. Pea gravel comes in many different colors and sizes, making it versatile enough to fit any style. It not only looks great, but it also adds a homey touch to your fire pit. The soft crunch of the gravel underfoot makes it comfortable to walk on even with bare feet.
Pea gravel is also a safer material to put around your fire pit than pavers are, especially if you have small children. If someone falls, the gravel is a bit softer to fall on than hard pavers. Pea gravel won't retain heat like concrete or brick pavers can, making it safer for those who are seated in close proximity to the fire.
It also provides excellent drainage capabilities. Standing water or mud won't collect near your fire pit after rainfall or when the snow melts. The gravel won't form puddles because the water will drain right through it.
In addition, pea gravel is cost-effective to install and easy to maintain. Bags of pea gravel are relatively cheap compared to the cost of putting in the same square footage of pavers. As far as maintenance, you just need to rake or sweep away fallen leaves and other debris occasionally. If over time you find you've lost some of the pea gravel, it's easy to get another bag and mix it in with the existing gravel to fill in any gaps in your fire pit area.
Installing Pea Gravel Around Your Fire Pit
Installing pea gravel around your fire pit is a pretty simple process.
First, start by laying down a layer of landscape fabric. This will prevent weeds from growing up through the stones while still allowing water to pass through without pooling on top of them.
Next, spread the pea gravel evenly across the area until you reach the desired level. You'll usually want at least 2-3 inches of gravel above the landscaping fabric.
Finally, use a rake to level the surface and create a smooth area. You can also add edging materials around the fire pit seating area to make it look more finished and help the pea gravel stay in the fire pit area.
Now your fire pit seating area is ready for you and your family and friends to enjoy! Add a few chairs, blankets, and throw pillows around the fire pit for extra comfort. And don't forget to have a few s'mores on hand!